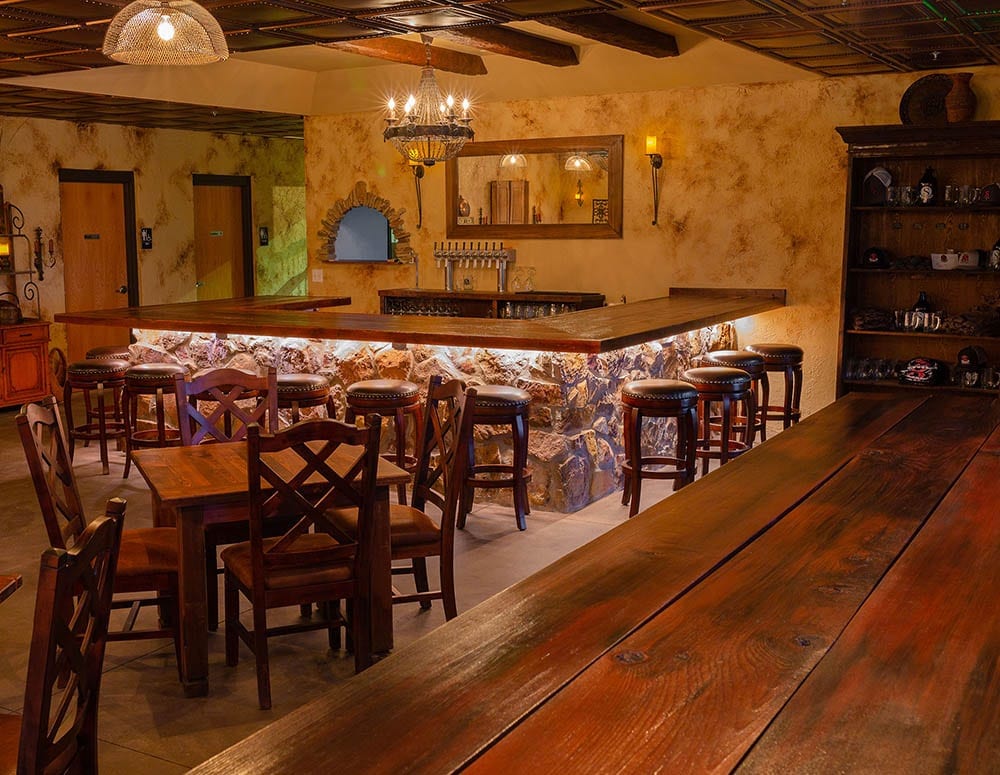 Hi, I'm Todd Waufle, one of the owners of Satire Brewing Company. We are Waufle family and a few friends owned. Over the past 7 years, I have brewed nearly 300 home brewed batches in my garage & backyard. I am in love with brewing and I have told friends that I have a brewing problem. For the last 7 years, I started taking beer to parties and back yard barbecues. In those circles I got to be known as "Todd the Beer Guy". People asked me " do you just have beer in a cooler in your car and carry it around all the time in case you go to a party."  The home brewing gig went over so well, we decided to open a brew pub!
We are a nano-brewery starting out on a small 3 barrel system. Our beers change regularly. Make sure to call if you want the latest beers on tap? We want to be spontaneous and have fun. Satire Brewing Company will constantly feature new beer creations. Our tasting room allows people try free samples of beer until they find what they like. Satire features big beer sample glasses for tasting so people will get the full experience.
No special European training, no industry experience, no awards, no goals, no mission statement, just hours in the garage and backyards, just people enjoying beer and having fun. We hope you will join us at our new Denver brew pub. Check out our food too. We serve locally sourced food ingredients and recipes.
Satire Brewing Company brews small batch custom beers with special grains, water, yeast, hops, spices, woods and fruits, as well as different brewing techniques.
Our food is provided by our Loaded Squirrel Kitchen. We offer fresh, small plate appetizers & local sausage & meats. Our menu changes monthly.
"A great outdoor patio! With views of nature."
"Fabulous beer & flawless service"
"We love the free tasting experience. Love the large tasting glasses!"
"Great location just off I-25 & 120th. Friendly staff & tasty beers."
Thursday – Saturday

3:00pm – 10:00pm
Drop Us a Line
Don't be shy. Let us know if you have any questions!